Rates & Availability
Standard Fee is $220.00
Registered Psychologist
($88.25 Medicare Rebate available*)
Out-of-pocket is $131.75
Days: Tue, Thur, Sat
Online via video call
* The Medicare rebate is available to clients under the Better Access to Mental Health Care initiative.
Get to know Renae
Renae believes psychology isn't just about mental illness and things being "wrong", it's about being inquisitive and curious about ourselves and the people who surround us. Renae attended an art exhibition by Marina Abramović several years ago, where she was able to gaze in silence into the eyes of complete strangers. This experience helped her to understand the power of silence, the profound relationships that can be built beyond words and the importance of vulnerability.
As a Registered Psychologist, Renae loves working with people who have a strong desire to question and understand themselves in their own unique ways.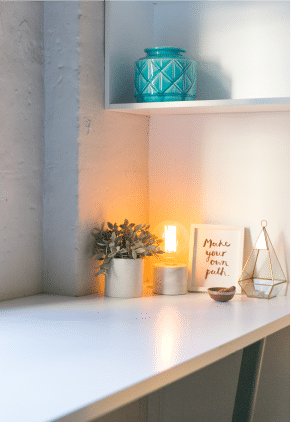 In her practice as a Registered Psychologist, Renae likes to use therapeutic styles/methods such as Acceptance and Commitment Therapy, Narrative Therapy, Art-based therapies – all within a trauma-informed lens. These styles allow for maximum creativity and a focus on strengths to empower individuals and build on skills that are in line with their life values.
Renae's Quick Questions to Check-in with Your Body
"Where are you right now? How is your body feeling? Are there any parts of you that are feeling more tense than others? The body is a tool that will often tell you what your mind needs."