A Sydney psychology practice that thinks creatively about mental health.
We believe it's more important than ever to take care of your mental health through these times of uncertainty, challenge and change. That's why, here at The Indigo Project, we are making mental health support
even more accessible and affordable. 
If you're looking to find a great therapist or psychologist, we have a passionate team of over forty practitioners, who can guide you through difficulty, anxiety, loss, uncertainty and so much more. All sessions are now available online, so you can chat with us from anywhere in the world and get the support you need, right now.
We want you to feel cared for, understood, and safe. Life is full of challenges, but we're here to help you to find your wisdom and a way forward.
So, what makes us
different?
Therapy can often feel clinical. We speak your language. We're on your wavelength.
It's not all chat. Our Sydney psychologists empower you with practical tools to manage your mind.
Our therapists are real people. They've been through the hard stuff so they can help you navigate your bumps with experience.
We give a shit. We've thought about every step of your journey, and want it to be as considered as possible. You matter.
Darkness is Golden
– Mary Hoang
Life is messy: no matter how we try to control our lives, unpredictable and difficult things happen to us all.
Disappointment, heartbreak and anxiety are painful. But in this powerful new vision, Mary Hoang reveals the hidden gold that lies in your darkness, showing you how exploring your shadows can give you a new sense of direction for the future.
Pre-order now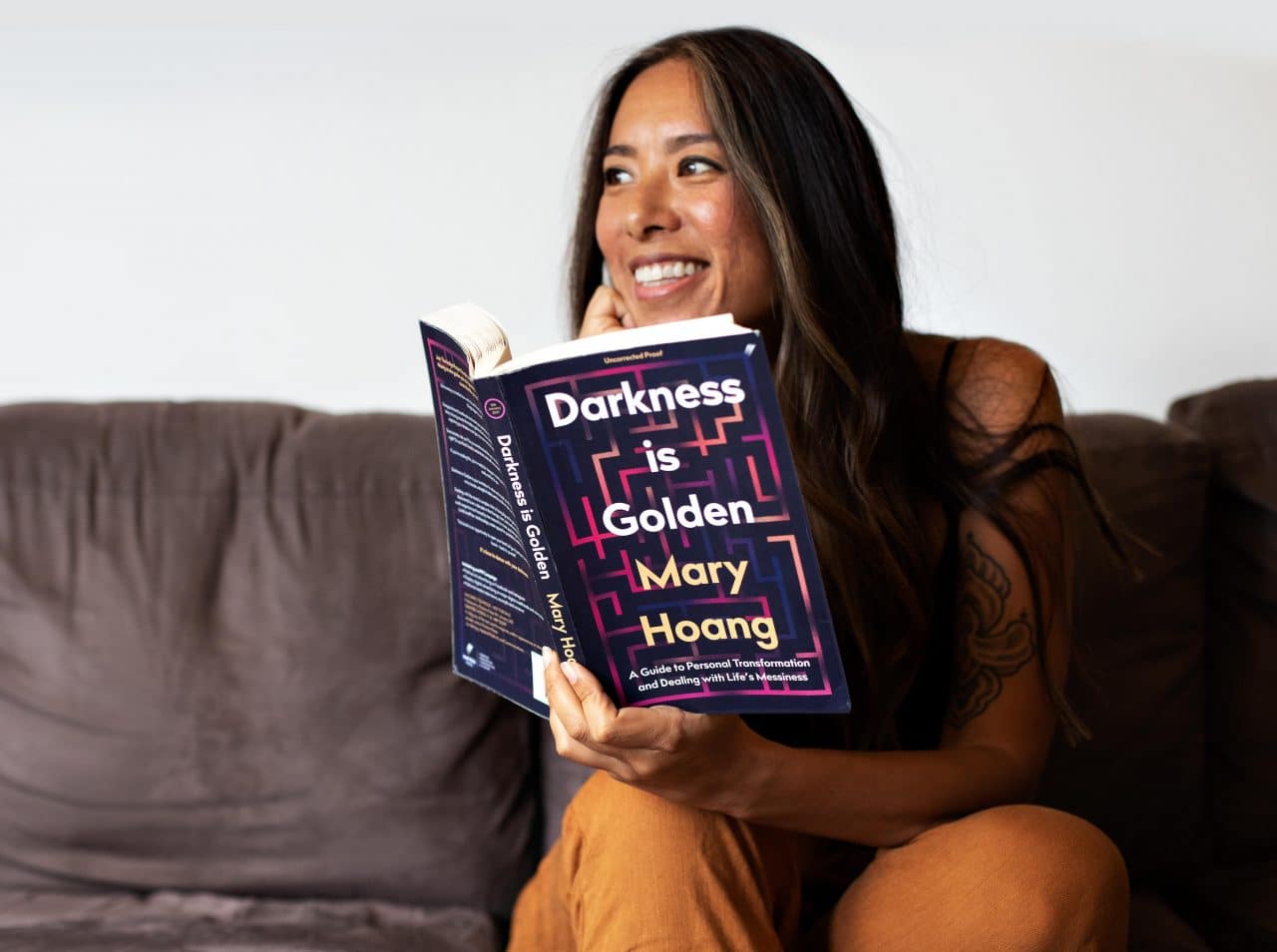 MORE THAN THERAPY
Courses & Events
Take a ride into the mind. Our courses, workshops and events are designed to transform the way you think, feel and live. 
Grab our '5 Little Ways to Love Yourself' self-care guide
We wanna help you take care of yourself during tough times, with our free self-care activity guide! You'll also be opting-in to receive weekly info from us about managing your mind & how to get the most out of your one, kick-ass life!