Online EMDR Psychologists & Counsellors
EMDR Therapist
Looking for an EMDR Therapist? We've got your back.
We know – there's a million and one incredible alternative health therapies coming out of the woodwork, and sometimes it's a little difficult to keep up. EMDR therapy is a unique, somewhat mysterious mental health tool that has well and truly entered the zeitgeist. Ready to learn everything you need to know about this mind-blowing psychotherapy? Let's get started.
What is EMDR?
First things first, EMDR stands for Eye Movement Desensitization and Reprocessing. It's a powerful psychotherapy that facilitates healing from emotional distress that often stems from disturbing or traumatic life experiences. For this reason it can be a valuable tool in treating trauma, working through traumatic memories and improving mental health.
Whether you are struggling with anxiety, depression, PTSD, or any other mental health issue related to past traumas, EMDR Therapy can provide you with the support and guidance you need to heal and move forward.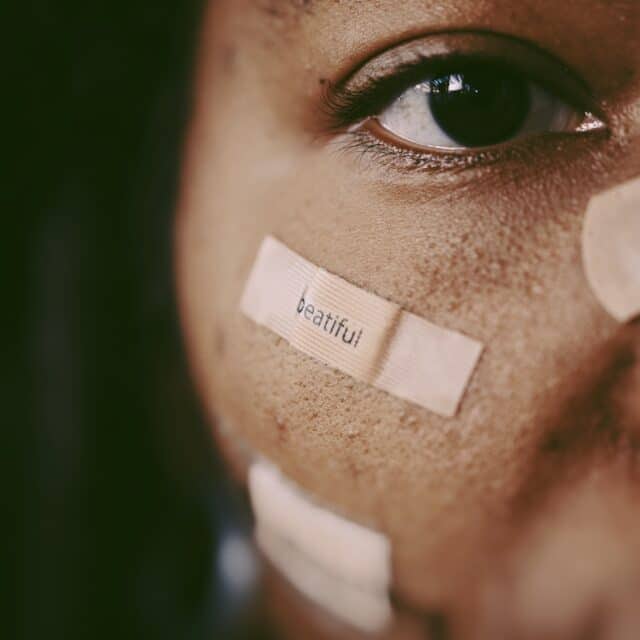 The Benefits of EMDR Therapy for Psychological Issues:
Research has shown that EMDR is helpful for the treatment of psychological issues such as:
PTSD

Trauma

Depression

Anxiety

OCD

Chronic pain

Addictions

Flashbacks

Nightmares

Healing from traumatic experiences

Post Traumatic Stress Disorder

Confidence Issues

Chronic Pain

Nightmares

Relationship Issues

And other life stressors. 
EMDR Therapy can help you overcome feelings of anxiety, depression, phobias, and most notably PTSD (Post Traumatic Stress Disorder) by addressing the root causes of your these feelings and helping you to process and integrate traumatic memories.
Where did EMDR Therapy Come From?
EMDR Therapy is a therapeutic approach that was first introduced in the 1980s by psychologist Francine Shapiro. Shapiro developed the therapy, based on the idea that traumatic experiences can cause negative thoughts, feelings, and behaviours to become stuck in the brain, leading to long-term psychological issues.
What does EMDR involve?
While it might sound confusing, EMDR therapy provides a safe space for the processing of troublesome emotional states. The therapy encourages the patient to briefly focus on the memory of a trauma, all the while experiencing the bilateral stimulation of their eyes (eye movement). 
It involves a range of phases, each of which has a specific function that relates to three time periods: the past, the present and the future.
EMDR Therapy works by using eye movements or other forms of bilateral stimulation to help the brain process and integrate traumatic memories. This form of eye movement desensitisation and reprocessing can help individuals overcome negative feelings and beliefs associated with past traumas and improve their overall mental health and well-being.
How Does EDMR Therapy Work?
If any therapy proves that mind-body connection is potent, it's EMDR therapy. Multiple studies have shown that EMDR therapy can greatly support the healing of psychological trauma.
The basic principle behind EMDR Therapy is that the brain can process traumatic memories and integrate them into a person's overall life experience. This process can help individuals overcome negative thoughts, feelings, and behaviours related to past traumas and promote psychological healing.
When there is a block in our brain (often caused by the impact of a disturbing or traumatic event), psychological healing is tricky. In light of this, EMDR therapy can help to remove this block using a range of protocols and procedures that evoke the mind's natural process of healing. 
What Is An EMDR Therapist?
While it stems from psychotherapy, EMDR Therapy is performed by any therapist trained in the technique; from clinical psychologists to counsellors. EMDR therapists guide you through a series of eye movements or other forms of bilateral stimulation while they focus on a traumatic memory. This process helps the brain process and integrate the memory, leading to a reduction in negative feelings and thoughts associated with the trauma.
The EMDR Therapy Process:
In the first session, a thorough history will be taken. This helps the EMDR therapist understand the basic needs and targets of the patient, which gives space for the development of specific skill sets and behaviours to be developed from the get-go. EMDR therapy often begins with tuning into childhood events at the beginning, which helps patients to begin gaining valuable insights into the patterns and symptoms they are experiencing. 
Next, the EMDR therapist will help the patient develop an array of methods that they can use to handle emotional distress. From imagery, to stress-reduction techniques and everything in between, one of the beautiful elements of EMDR therapy is that you really notice progress from the get-go.
After a framework for healing is set, the power of EMDR really kicks in. The EMDR therapist will support the patient to identify a target, which includes the following three elements:
The vivid visual image related to the memory

A negative belief about self

Related emotions and body sensations 
Through this, the patient will focus on the image while holding on to the negative thought and any body sensations that arise. All the while, the patient will engage in a range of eye movements that trigger the healing powers of EMDR. 
After each set, the patient will be guided to let their mind go blank, while noticing whatever comes to mind. This plays out as long as it needs to for the patient to receive relief – which is always different for everyone, based on their trauma-type and individual situation. 
What Does Science Say About EMDR?
Rest assured, the science behind EMDR has completely kept up. In fact, it's leading the way. 
Repeated studies have shown that patients of EMDR can experience instances of healing that are traditionally only accessed through years of psychotherapy. Over 30 controlled studies have shown that 84% – 90% of single-trauma victims no longer have any symptoms of PTSD after three 90-minute sessions. 
Looking for EMDR Therapy Near Me? Try Online
Part of the magic of EMDR Therapy is that it can be used to treat clients remotely, through telehealth or online therapy. EMDR sessions online can have the same effect as in-person sessions thanks to specialised digital tools, such as digital dual attention stimulus (with moving lights/images) managed by your therapist for tailored care.
If that sounds like a bunch of jargon, let us explain… an animation actually works its way across your screen while the psychologist, counsellor or psychotherapist guides you through the experience.
Find An EMDR Therapist Near Me
Here at the Indigo Project, we believe that EMDR can play a powerful role in mind-body healing. Thanks to telehealth, we're thrilled to be able to offer EMDR to anyone, anywhere, so long as you have access to a device and a stable internet connection. This groundbreaking therapeutic treatment is something you can now experience in the comfort of your own home.
We want you to find an EMDR therapist you can trust, and have put together a team of experts who can help.
Frequently Asked Questions
Who is The Indigo Project?
We are a progressive online counselling practice, providing telehealth services in Australia. Our passionate and experienced local team includes psychologists, psychotherapists & counsellors, coaches and therapists that are trained to deliver online therapy to you in a safe and convenient way.
Whether you are looking for short or long term support through a challenging time, or looking to discover your potential, we want you to feel comfortable on every step of the journey.
Read more about Our Story 
Telehealth: About Therapy and Online Counselling
What can I expect from therapy? What is therapy like?
Every therapist is different and their therapeutic style and personalities are all unique. However, all of our Indigo practitioners will hold a compassionate and non-judgmental space for you, where you are free to be who you are. Your therapist is there to listen to you, guide you, and help you overcome life's challenges.

Generally, you'll spend the first session getting to know each other, talking about your history and what it is you'd like to work through. From your second session onwards, you'll get to go deeper, peeling back the layers and all the while learning practical strategies to help you transform and grow.

At Indigo we encourage our clients to have at least 10-20 sessions, because we believe that therapy is a long-term journey of commitment, growth and investment in yourself. After seeing your therapist for a while, you may continue to book occasional check-in sessions as you feel more confident doing life with the knowledge and tools you have gained.
Who is online therapy for?
Everyone is welcome to attend online counselling or therapy with one of our practitioners at The Indigo Project.
Online counselling or therapy via Zoom is an accessible, safe and convenient option for those who are unable to attend face-to-face appointments, or simply prefer to meet online. Whether it be a busy schedule due to work and family, health-related reasons or distance, online counselling can help you.
What issues are suited for online therapy?
Our team of trained clinical psychologists, psychologists, psychotherapists and counsellors attend to a range of common mental health issues such as depression, anxiety, stress, grief and loss, life transitions, relationship issues and more.

A number of practitioners also specialise in areas such as sexuality, gender and identity, addiction, sports and performance, personality disorders and therapy for children and adolescents.

Several therapists also provide services in marriage counselling and couples therapy.
Finding the best psychologist or counsellor for me - where do I start?
We highly encourage you to view our practitioners and use the filtering options to find a psychologist or counsellor who can help you with the issues you are seeking help for.

Meet our therapists and what they can help you with here.

If you need help, our Therapy Matchmakers team will be able to match you with a practitioner. Give us a call on (02) 9212 5469 or email us at hello@theindigoproject.com.au so we can support you on your journey.
What if I can't see the therapist I had in mind?
Our therapists typically have capacity to see several new clients each month. However these openings can get filled up fast from those who have been on a waitlist. If there is someone that you particularly want to see but is currently unavailable, we can place you on a waitlist until there is an opening.

If you prefer to attend an online counselling session sooner, our Therapy Matchmakers can help you find an alternative practitioner based on your needs and what you are looking to achieve in therapy.

Meeting a therapist for the first time can feel like a first date. If you don't connect with your therapist on your first or second session, we'll pair you with a new practitioner and your next session will be on the house* as part of our Perfect Match Promise.

*Terms and conditions apply.
Can I make an appointment for my child or dependent?
If you are the parent or legal guardian of a minor, you will need to make an appointment online or via the phone.

We have many psychologists, psychotherapists & counsellors who have experience dealing with children and adolescents in therapy. See who can help here.
Someone I know needs counselling. Can I book an appointment for them?
Those who require online counselling or therapy will have to make an appointment directly with The Indigo Project via our online booking form or on the phone. We do not accept bookings on behalf of an individual or couple from a third party unless as part of an insurance plan, support scheme or similar arrangement.
We want marriage or couples counselling. Can we see a couples counsellor together?
Do I need to do anything before my first session?
We recommend setting up for your online therapy session 5-10 minutes before it commences. Make sure your computer or phone microphone and video is working, and that you are comfortable and ready to sit through your session uninterrupted.

There's zero pressure to prepare anything for your first session but if you find it helpful, you can jot down some points about specific things you'd like to work on or discuss with your therapist.
Are my therapy sessions confidential?
Everything you discuss with your therapist here at Indigo is absolutely confidential, and will not be shared unless you or someone else is at risk of serious harm.
How do I pay for my online therapy session?
For first time clients, payment is made via debit or credit card at the time of booking. For returning clients, there are a number of payment methods available such as authorised direct debit or online via the payments link on your invoice.
Who to contact if you are in crisis
The Indigo Project is not a crisis service.

If you are in a crisis, if you are experiencing suicidal or homicidal thoughts, or somebody else is in danger, DO NOT use this service.

Call 000 or use these contacts for immediate crisis support 24 hours a day, 7 days a week:
Lifeline 13 11 14 - A crisis support and suicide prevention service for all Australians.
Mental Health Line 1800 011 511 - The Mental Health Line offers professional help and advice for everyone. Operates 24 hours a day, 7 days a week.
Beyond Blue 1300 22 4636 - Beyond Blue provide support to address issues related to depression, suicide, anxiety disorders and other related mental illnesses.
Suicide Call Back Service 1300 659 467 - A free service for people who are suicidal, caring for someone who is suicidal, bereaved by suicide or are health professionals supporting people affected by suicide.
Kids Helpline 1800 55 1800 - A counselling service specifically for young people aged between 5 and 25.
Parentline 1300 1300 52 - Parent Line is a free telephone counselling and support service for parents and carers with children aged 0 to 18 who live in NSW.
What else does The Indigo Project do?
Our courses, workshops and events are designed to transform the way you think, feel and live.
Not ready to commit to therapy? Indigo founder Mary Hoang has created Get Your Sh*t Together, a self-directed digital course for those who want to develop greater self-awareness, tackle stress and anxiety, and learn practical skills to help heal, grow and thrive in life.
Mary has also written a book Darkness is Golden: A Guide to Personal Transformation and Dealing with Life's Messiness that combines her experience in the therapy room with unique audio experiences framed by her research in music psychology.
Available for free download are a number of toolkits to help you combat your depression, deal with your anxiety or transform your relationships.
Although an online counselling practice, The Indigo Project believes in the power of community, and we often host events throughout the year. Keep an eye out for events such as Listen Up, a contemporary digital sound bath some describe as a "soundtracked therapy session".
We are also available for corporate events, workshops and related projects. Please contact us at hello@theindigoproject.com.au if you'd like to know more.
Check out Related Topics: