Anxiety often feels like…
You're constantly worrying about what could happen, restlessness, rapid heartbeat, overthinking, being constantly on edge and avoiding the world just so you can feel safe.
If you experience any of these or find yourself in moments where your mind is racing but you just can't respond, you may be experiencing a form of anxiety. We know what it feels like and we're here to help.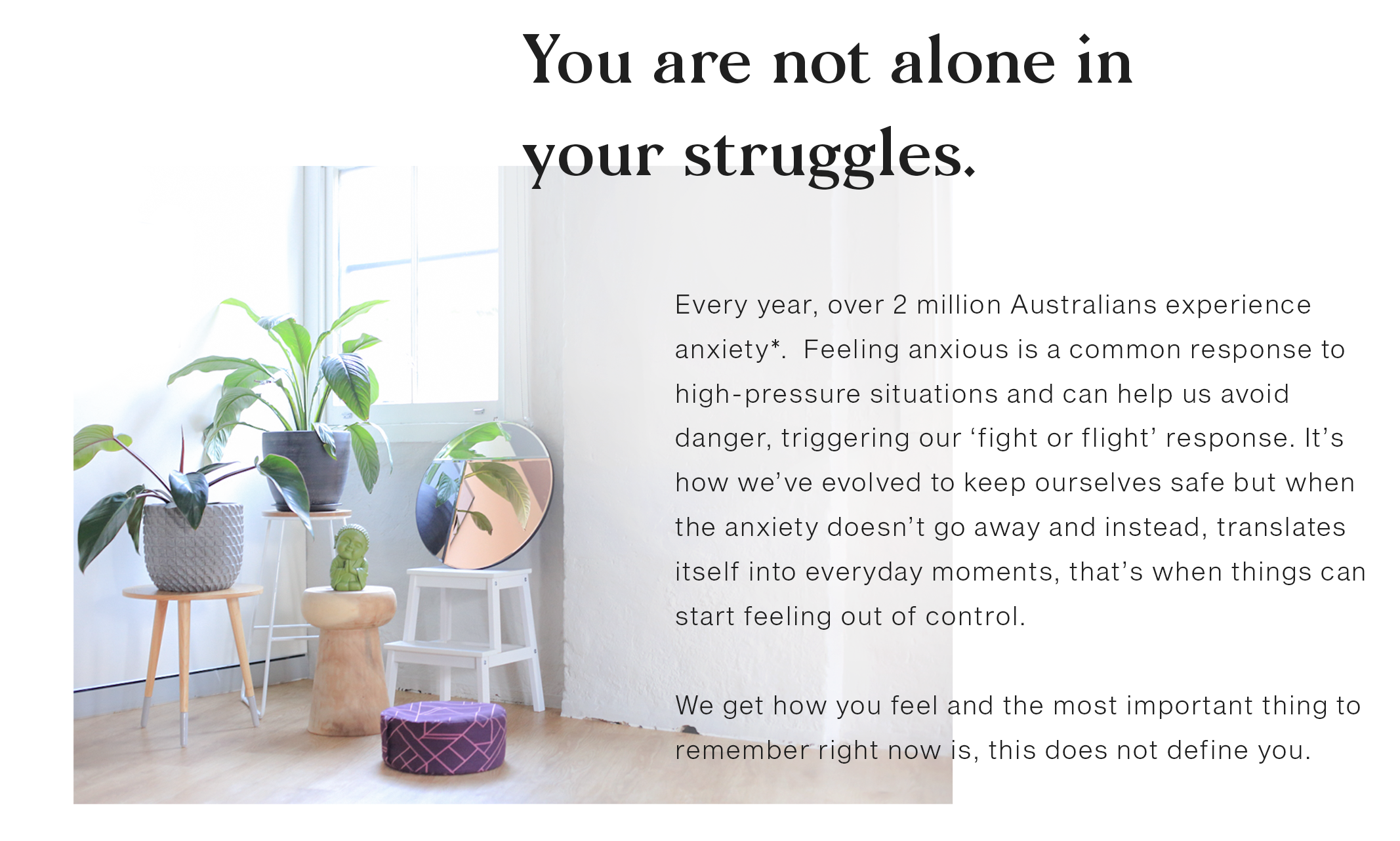 Feeling anxious?
Try this breathing technique:
Breathe in deeply through your nose for 4 seconds, expanding your stomach as you inhale.

 

Breathe out slowly and steadily through the nose, counting down from 4, 3, 2, 1.

Repeat for 1 minute to calm your nerves and anxiety or for as long as you need.

 

Get back to living a
calmer life in 6 - 12 weeks
At The Indigo Project, we believe therapy doesn't have to last forever. We can help you identify your triggers, develop self-awareness and self acceptance while empowering you with a toolkit so you can go back out into the world and manage your anxiety independently.
ANJA SCHMIDKUNZ
SENIOR PSYCHOLOGIST
Anja works with a diverse range of clients across a number of clinical and holistic settings using an approach that allows her clients to look within themselves and build resilience through difficult emotions. Her areas of expertise include relationships, anxiety, stress management and self-compassion.
AYLIN DULAGIL
SENIOR PSYCHOLOGIST
Aylin believes that inspiring relationships and nurturing connections are key to living a rich and flourishing life. She focusses on helping clients work through challenges to experience more positive emotions and self-acceptance.
ALEX ROACH
REGISTERED PSYCHOLOGIST
Alex is passionate about helping her clients work through anxiety and stress while providing a safe space for them to explore their needs and push for the life they want. She takes on a warm and compassionate approach and tailors treatments that are built on her client's strengths.
 
ANNEKE REIJMERINK
CLINICAL PSYCHOLOGIST
Anneke has a passion for working with her clients based on their inner strength to get them back on track. She takes on a holistic approach in her sessions and hopes to help her clients break down walls so they can find and follow their bliss.
If you're unsure about where or how to start, get in touch and we can help you through the process. Send an email to hello@theindigoproject.com.au or call (02) 9212 5469
*Australian Bureau of Statistics. (2008). National Survey of Mental Health and Wellbeing: Summary of Results, 2007. Cat. no. (4326.0). Canberra: ABS.