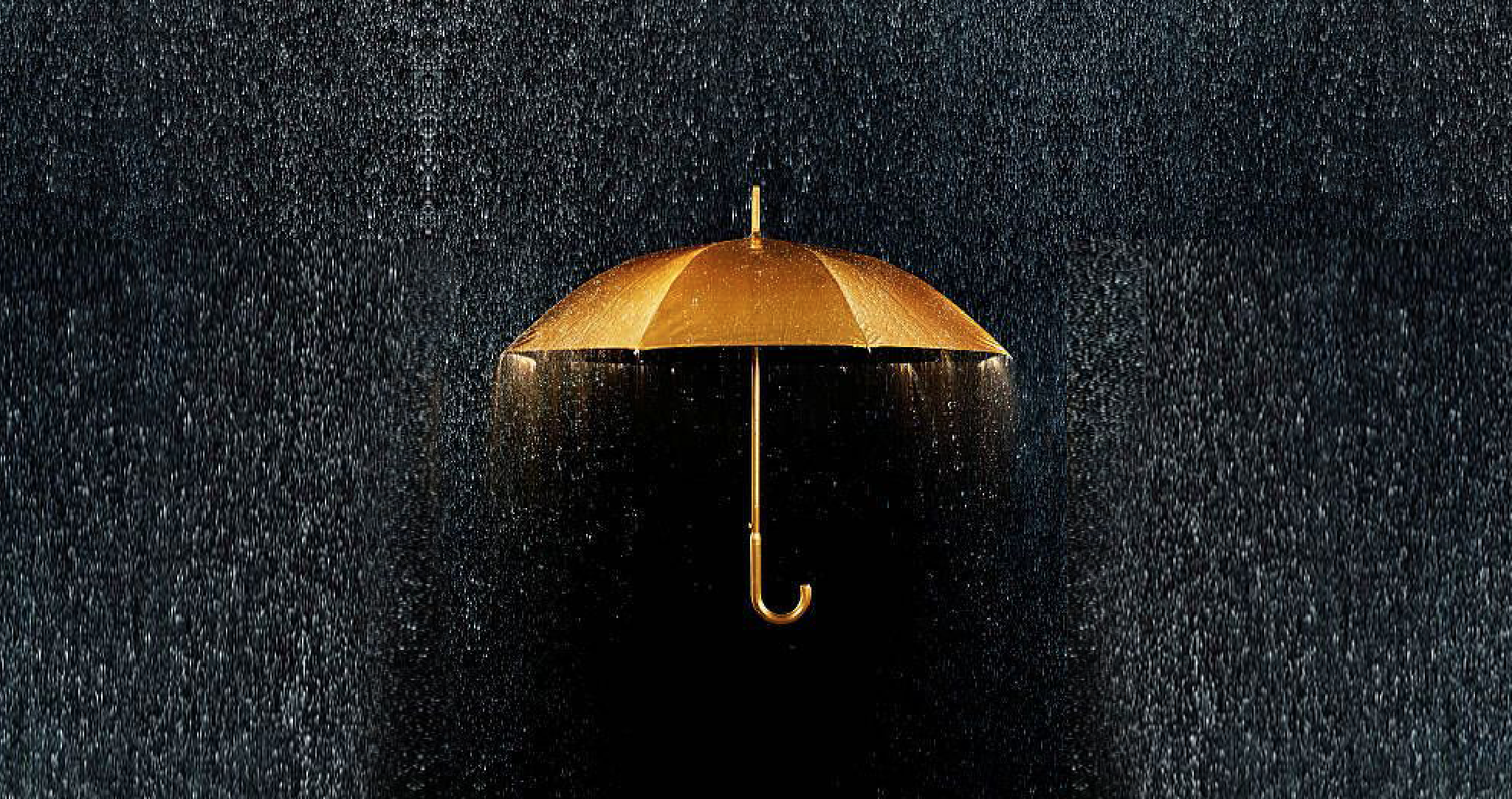 The Sydney Rain Is Stealing
Your Happy Chemicals
Yeah, the cosy nights in are fun for the first week, but all this time indoors,
waking up and going to sleep when it's dark… it can start to wear on you.
Here's why, and what you can do about it.
1. All Work And No Sun Makes Jack a Sad Panda
Serotonin is the feel-good hormone that regulates our moods, and makes us feel emotionally stable, less anxious and more calm. Sunlight actually helps increase the brain's release of this substance, so it makes sense that we can produce less serotonin when it's rainy and cloudy.
2. We Eat Way More When It's Wet 
So less sun, means less serotonin - but, serotonin is produced after sweet or starchy carbohydrates are eaten. So when the clouds come out and serotonin dips, our cravings for carbohydrates go UP. Hello, pizza.
Eating carb-heavy foods creates a momentary serotonin increase, but we usually crash soon after.  Judith Wurtman (The Serotonin Power Diet) recommends going for starchy veggies like parsnips, potatoes or pumpkins. (We'll take all of those, on a pizza please)
3. Sunny Days Make Us Better At Life
A 2004 University of Michigan study shows that those who spend at least 30 minutes outside when the weather's nice, feel better about themselves, notice enhanced memory, more creative ideas and are more open to new things. Those who spend 30 minutes in the rain spent most afternoons trying to dry their socks on a heater.
So how do we get back the feel-good chemicals that this weather is robbing from us?
It's simple: Music. 
Pleasing music has been found to increase:
Dopamine
Oxytocin
Endorphins.
Alongside serotonin, these form the chemical recipe for happiness.
If you're keen to boost your happy chemicals through sound,
check out the music-based programming coming up at Indigo:
Aug 3-5: Soundscape: An Immersive Sonic Retreat
Made for music-lovers, our Soundscape retreat is all about reconnecting to yourself through sound. Escape the city for a winter's weekend away with an awesome crew, an incredible chef and a soundtrack that will rewire your mind. More Info.
---
What We're Listening To
Here are a few of our favourite wet weather albums right now,
to help you boost those feel-good chemicals:
PS. If you're actually loving this weather, there's a good chance you're a Pluviophile.
We'll let you google that one.