Emotional Freedom Technique
Get to know Eva
Eva loves creating a safe space for people to share, explore, challenge and grow into their true selves – and loves seeing her clients reach breakthroughs. Eva enjoys nothing more than when a client says, "I never thought of that' or, "This has changed my whole outlook".
As a parent, and with a professional background in the creative arts, Eva loves working with people through all walks of life, including adolescents, couples, and diverse clients, right through to late adulthood. Eva knows it's impossible to show up for yourself, much less anyone or anything else, for any extended period of time, when you are feeling small, lost, and out of sync with yourself.
"As soon as you trust yourself, you will know how to live."
– GOETHE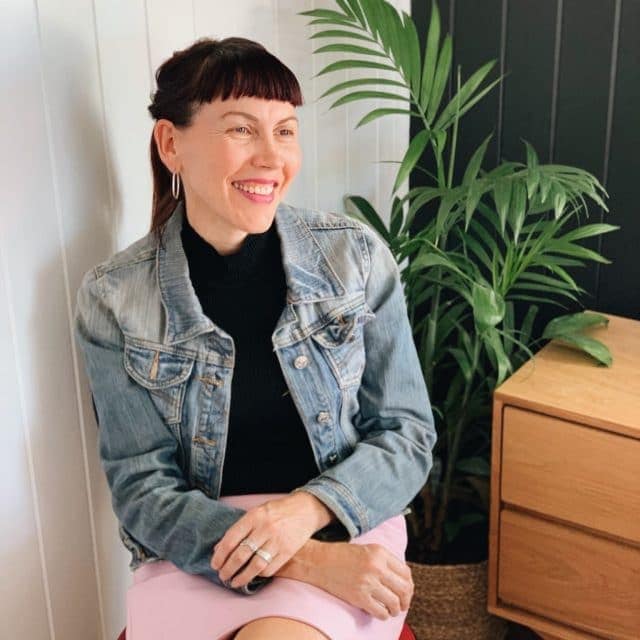 Eva believes everyone is different in how their needs for emotional well-being and fulfilment will be met, and she centres her therapy in a compassionate framework (Compassion Focussed Therapy – CFT), where you are encouraged to honour your emotions and traumas.
At the same time, Eva is comfortable putting in place very practical and evidence-based strategies to bring about key shifts in perspectives that might be blocking your quality of life.
Eva uses a style of therapy that is entwined with humour, creativity, and a spiritually-guided space in which to help people recognise and integrate the feelings, beliefs and behaviours that are holding them back into a healthy, functional aspect of themselves, allowing them to be free to move forward according to their own unique measure of success.
Eva's quick tip on confidence
"Confidence is not some permanent state of being that we either have or don't have.  Confidence is not even really a belief. Confidence, when you really break it down, is simply the willingness to try.  So, if you want one bit of advice for building confidence, it would be, take action!
The heart of confidence is action. This is what is referred to as the confidence-competence loop. As you try something you gain competence (however small, and even if it is a so-called 'fail'), and that competence gradually builds your confidence just enough to try again, building more competence, and on it goes…
Until eventually, yes, you will feel more confident in the particular area you are taking action in, whether that be making conversation with unfamiliar people, cooking, public speaking, painting, etc., – you name the prize!
All you need to do is decide where specifically you want to focus your confidence-building, and take one small action in that direction."
Outside

the therapy room
"I have a really dynamic family with my partner and two kids, we're always up to something whether it be dancing, yoga, playing music together, travelling, and going on outdoor adventures in nature. As a visual and scenic artist, I usually have a canvas on the go or am working on sets for film and theatre. I play bass guitar in a band and cook a mean bean nachos."
Children's Book
"I wrote and illustrated my first children's book, Little Things Big Things, which is currently being translated into a large-scale, immersive educational experience for children. Working with my hands always brings a great contrast and satisfaction to my life."