Level Up At Work
6PM – 8PM TUESDAYS | 6 WEEK COURSE
STARTS 6TH OF JULY

Too much work and not enough play?
Is your work-life balance tipping a little too far down the work-end? Do you feel consumed by obligations, overwhelmed with expectations and swamped in petty office politics? Whether you live to work or work to live, work consumes roughly one third of our lives – so what do we do when work isn't really working for us?
This experiential course is designed to make space for the challenges of maintaining a work-life balance. It will help you create practical strategies to manage your thoughts and feelings to allow you to do what's important to you, both in and out of the workplace. You will also learn the importance of meaning and values at work, and how to develop and maintain a resilient approach to challenging work situations.
What will you learn?
How to be more present at work
How to increase your self-awareness and self-acceptance
How to manage your "Imposter Syndrome"
What causes stress and how to effectively manage it
What matters to you at work and how to use your values to enhance your engagement at work
How to set boundaries between work and life
How to recognise procrastination, so that it doesn't stop you from doing what's important
How to be more resilient at work
How to manage difficult conversations and situations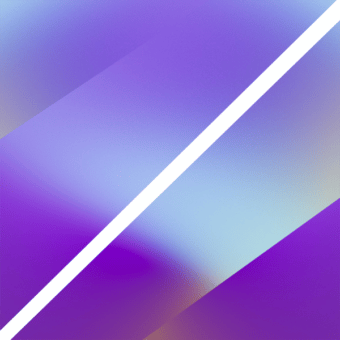 This course is perfect for you if
You experience stress, anxiety or procrastination at work
Find it hard to separate work from the rest of your life
You want to be more engaged or productive at work
You're keen to find more meaning in the work you do
You feel guilty about not being "productive enough"
You want to work smarter, not harder





Self Inquiry & Reflection

Facilitator Overview
Aylin is a Registered Psychologist and Occupational Psychologist who focusses on helping you work through challenges to experience more positive emotions and self-acceptance. She believes inspiring relationships and nurturing connections are key to living a rich and flourishing life.
"Each of us are unique individuals with different strengths and qualities. Our ability to tolerate discomfort, create helpful habits and live according to our values are integral for an authentic and meaningful life. Life is too short to just go through the motions and if we did that, we would be denying ourselves a rich, full and well-lived experience."
"Time is an equal opportunity employer. Each human being has exactly the same number of hours and minutes every day. Rich people can't buy more hours. Scientists can't invent new minutes. And you can't save time to spend it on another day. Even so, time is amazingly fair and forgiving. No matter how much time you've wasted in the past, you still have an entire tomorrow."
– Denis Waitley
Course Details
| | |
| --- | --- |
| DURATION: | 6 Week Course |
| DATE: | 6th of July – 10th August, Tuesdays evenings weekly |
| TIME: | 6:00 – 8:00 pm |
| LOCATION: | 33 Foster Street, Surry Hills |
| COST: | $695 or 2 payments of $347.50 |
Payment plans available. To set up your plan:
1) Click "BOOK YOUR SPOT"
2) Click "PROCEED TO CHECKOUT"
3) Create an easy payment plan with Partial.ly
Tickets for courses are non-refundable and non-transferable. Please see our T&Cs for more info.